If you're thinking of dipping a toe into the unpredictable real estate market —whether buying that first property to live in or flip — doing some extra homework on the industry never hurts. The following are three great books by Canadians for Canadians looking to invest.
Real Estate Investing in Canada: Creating Wealth with the ACRE System — Don R. Campbell
This best seller, designed for beginners, lays out step-by-step how to get started in the wonderful world of profitable real estate investing. Campbell covers everything from analyzing specific market conditions to strategically negotiating a sale through the lens of the ACRE system, which stands for Authentic Canadian Real Estate. There are plenty of examples of what not to do, as well.
Mortgage Smarts — Peter Dale and Helen Jones
Finding the ideal home is one thing, but navigating the murky waters of securing a mortgage is another beast entirely. Mortgage Smarts is a short but thorough guide providing useful information many prospective buyers don't think of while researching. It also breaks down the different rules and requirements that vary from province to province. Note that the book was published in 2015 and as such readers will want to brush up on more recent lending regulations like the "stress test."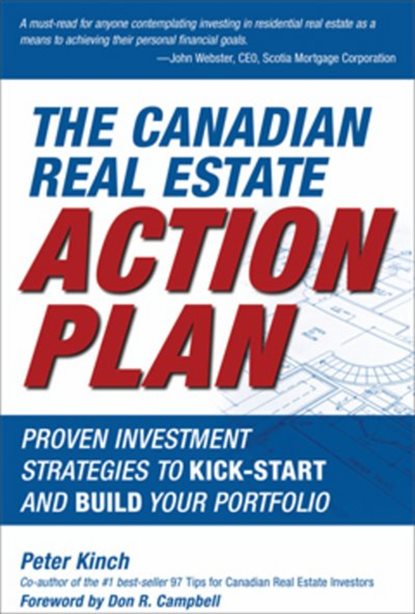 The Canadian Real Estate Action Plan: Proven Investment Strategies to Kick Start and Build Your Portfolio — Peter Kinch
An award-winning mortgage broker, Peter Kinch knows a thing or two about the business. And it shows in his book, helping new investors develop a manageable plan of action. For instance, fleshing out an end goal (secondary source of income or retirement?), determining suitable types of investments to get there, pointing out common pitfalls and so on. Seasoned veterans can find value in read-through as well as Kinch points out lesser-known strategies he's learned throughout his 20-plus-year career.