Get regular education and motivation through the best real estate podcasts. Perfect for listening during your morning commute, while your exercise, and more, these podcasts include top-performing hosts and ultra-inspiring guests. Ramp up your business and listen to these 8 actionable and energizing, real estate podcasts.
Hosted By: Joshua Dorkin, Brandon Turner, David Greene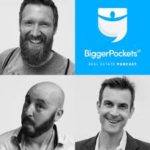 Inching close to 400 episodes, the BiggerPockets podcast (released once a week) features informal "off-the-cuff" interviews with investors and real estate professionals. Providing actionable advice to investors, this 5-star rated podcast aims to help its audience grow wealth through real estate investing.
Hosted By: Pat Hiban
With mega-guests like Robert Kiyosaki, Barbara Corcoran, and Ryan Serhant, Pat Hiban's podcasts aims to help increase your commissions. A rotation of ultra-successful guests, Real Estate Rockstars will leave you with actionable, strategic tips to ramp up your business.
Hosted By: Kelly Mitchell
Tapping into the experience of hardworking agents, entrepreneur Kelly Mitchell welcomes new guests every week. Uncovering tactics and technology used by those 'in the trenches', Kelly aims to inspire industry innovation while helping to make others lives easier.
Hosted By: Kevin Ward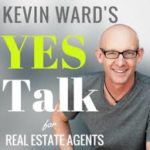 A recognized speaker and real estate trainer, Kevin Ward's podcasts will turn no's to yes's, and help to create more success in your life. With nearly 200 episodes, Kevin touches on topics like improving your CMA, tackling commission objections, increasing referrals and more.
Hosted By: Gary Vaynerchuk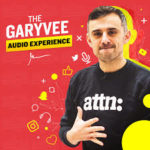 Not specific to real estate, but Gary V's infectious, persuasive, and motivational approach are sure to inspire. Offering tough love when it comes to building a business, entrepreneur, CEO, investor, vlogger and public speaker, Gary V touches on marketing and business segments.
Hosted By: Eric Simon
Offering a lighter take on real estate, Eric Simon welcomes real estate professionals who recount their craziest real estate experiences. Known to be 'hilarious and bizarre', these stories will leave you with loads of entertainment, while ensuring you recognize that your crazy experiences might be more common than crazy.
Hosted By: Patrick Lilly
Patrick Lilly, a Top New York City broker, partners with top producing agents to bring industry-specific content. Inspiring a more fulfilling life and business, Real Estate Success Rocks will help bring you clarity while offering actionable tips for achieving your goals.
Hosted By: Tom Ferry
With a reputation as a top trainer, motivator, speaker, author and business coach, Tom has been named a #1 Real Estate Educator and a NY Times best-selling author. Cited time and time again as one of the top real estate podcasts, Tom Ferry's podcast is 'designed to help you grow, achieve more, earn more and ultimately, fulfill the greatness within you'.